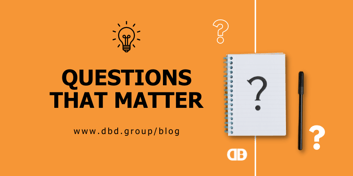 This month we'll be highlighting the core questions thriving nonprofit leaders use to assure their organizations are able to continue to serve the community. And, we'll be sharing how to answer these leading questions and the resulting impact.

---
The Journey This Nonprofit Took To Build a Facility that Better Served Their Community
Nearly 10 years ago, the board of directors of the Miami County YMCA in Peru, Indiana voted to build a new facility to replace their 60-year-old Y. Little did they, or their Executive Director Mark Demchak, realize the journey they were all about to take.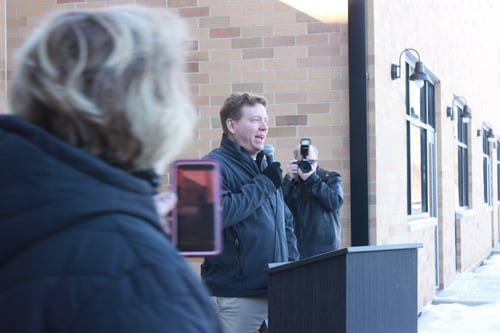 Mark Demchak at Grand Opening
Challenge 1: Settling on A Location
The first challenge was determining a site for the new Y that would be both accessible for the community and affordable for the Y. Three different locations were seriously considered until they landed on an old CSX railroad property being re-developed by the City of Peru. The new Y would be the lynchpin of a comprehensive, multimillion-dollar development that included housing, rails to trails projects, and riverfront beautification.

"It's a new beginning for the Y," Demchak said, "but it's also a new beginning for the community."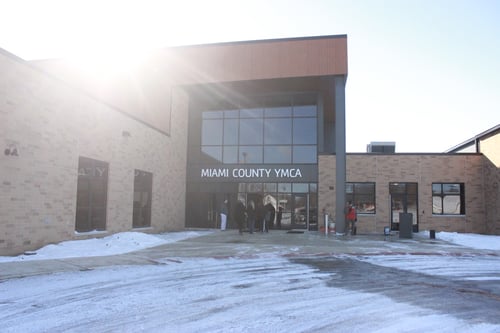 New Miami County YMCA

Challenge 2: Generating Belief
Selecting a location was only the first challenge. Changes in elected city and county officials, complex partnerships, a pandemic, and more all contributed to the project taking longer than expected. Nearly everyone supported the project and agreed it was needed, but there wasn't a lot of confidence that it could be done.

Many people told Mark and the board that "I really don't think this is possible, but I sure hope you can do it."
Challenge 3: Construction Supply Chain
Increasing construction costs due to time and supply chain issues tested their resolve even further. At the September 2020 groundbreaking for the project, Demchak was candid with the gathered supporters: "We have made the difficult decision to proceed with the knowledge that we still don't have 100% of the costs covered. Be prepared. We're going to ask for more help."
Clearing Hurdles Through Partnership
18 months later, the new 65,000-square-foot YMCA opened to the public. In addition to the aquatics center, gymnasium, wellness center, program areas and social spaces, the building also hosts Peru Medical Clinic operated by Logansport Memorial Hospital, which will lease a portion of the facility to offer general physician, specialty, and physical therapy services.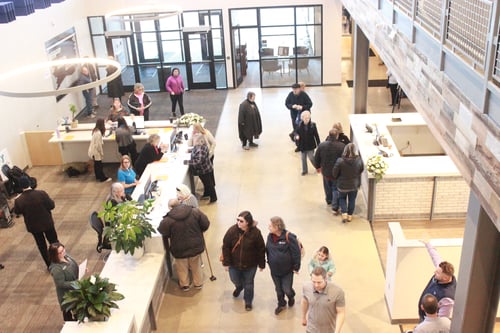 Lobby of new Miami County YMCA
When asked the keys to their success, Demchak offered two key ideas:
Relationships Matter
"Make sure you have volunteers on board (and on the Board) who have relationships with the people, organizations and foundations who can help make the project succeed," said Demchak. "You have to believe it can happen and surround yourself with community influencers who feel the same way."
Trust the Plan
"Take it one step at a time," Demchak urges. "When you face challenges and disappointments, you must hold on to the belief that 'there is a way' and tackle the next thing on the list." He continues, "It will take longer than you think, but if you are committed and patient, you can succeed."
Exceeding Projections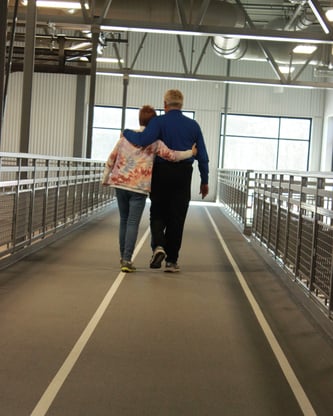 DBD Group was honored to be a part of the Miami County YMCA's capital development journey. We were inspired by Mark Demchak's unceasing positive leadership and the tenacity of their volunteers who wanted the best for their community.

On February 28, 2022, the new Y opened with a community celebration. They there are well on their way to achieving Year 1 goals for membership and are looking forward to serving more people of all ages in the years to come.
When you're ready to grow, having the right campaign counsel will help you make your vision a reality. Use or free flowchart to gauge your capital readiness.