Courtesy of Kim Hinrichs and Kris Vrooman
Photos from Hausmann Construction and Hastings Family YMCA
| | |
| --- | --- |
| | This month we're discussing a few core approaches that we can use to prepare for next year. |
Fundraising in a Challenging Economy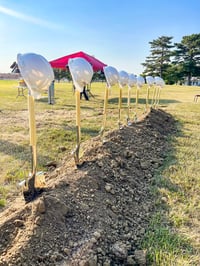 In the middle of Nebraska in a county where the livestock population outnumbers humans by more than 2:1, the Hastings Family YMCA, like many throughout the country, needed to make some extensive capital updates to continue to meet community needs and remain viable in a changing world.
The scope and cost of the renovation did not seem feasible, but neither did a status quo, both for the YMCA and the community. The pandemic brought with it even more challenges with rapidly inflating prices and halting progress on a fledgling campaign.
Fast forward to 2022 and the Hastings Family YMCA has raised an unprecedented $19 million+ and broken ground on a project everyone is talking about. Of the $19 million, approximately 40% came from grant funds including a substantial "shovel-ready" grant from the state. This high percentage of grant support in a capital project isn't typical.
What is their secret to success? Simple: Relationships.
The Power of Relationships
Whether it was cultivating large and small donors or large or small grants, one key takeaway from the campaign has been the work of YMCA CEO Troy Stickels and their volunteer leadership team's attention to facilitating collaborative partnerships and relationships.
For example, in the very early stages of the planning phase, key granting foundations were identified. Troy made connections to introduce some ideas and community needs to be addressed by a project and gauge alignment. At different points throughout the planning and pandemic, Troy reached back out and gave updates about the project and asked for feedback regarding the application process. At the time the grant applications were submitted, there had been at least two to three contacts with the foundations.
The Y understood how much to request, what to highlight, the best timing, and who else might be interested in funding the project. After the award, the same process of keeping the foundation updated on the progress has been followed. While not every foundation allows for this kind of communication, many want to be helpful and involved in understanding how their funds can have an impact.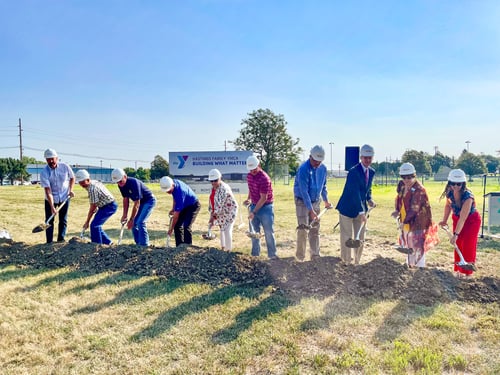 Relationships are a Two-Way Street
Now is a perfect time to reach out and begin or continue cultivating relationships with foundation program officers. Share what you're doing and what you'd like to be able to do for your constituents or community. Listen to their comments and questions. Ask for advice. Start the conversation now so that when you're ready to ask, they'll be ready with an answer.

What has been your experience with cultivating relationships with foundations?

Congratulations to the Hastings Family YMCA and their volunteers and staff. They have big dreams for their community, and we at DBD Group have been proud to walk alongside you during this journey!