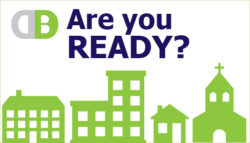 This month, the Donor By Design Team is discussing campaign readiness: the things that (should) happen before you begin a major fundraising campaign. Today, Jon poses an important question as you identify prospects for your capital campaign.
When planning a capital campaign, we work closely with our clients to identify a Top 20/Next 30 prospect list. These potential major donors will either make or break the campaign, with the understanding that 80% of your gifts will come from the top 20% of your donors.
So where do you start? Do you comb your local Business Journal's Highest Paid Executive list? Or pour over the donor lists of your community's non-profit annual reports?
Unlocking the mystery of donor prospect identification comes down to one simple question: WHO REALLY CARES?
For too long, donor prospect identification has focused on people's capacity to give rather than their capacity to care. It's no wonder that our volunteers squirm at the idea of opening up their list of personal contacts and sharing the names of their "rich" friends. When the best reason you can provide for asking someone to give is because they can afford to, you are in real trouble.
Look no further than your own tax returns to prove that people give based on how much they care, rather than how much they have. Chances are you gave more to some organizations than others. What did you base your giving on? Likely your level of personal connection to the mission and passion for the cause made an impact on the amount of your gift. In short, you gave more to those you cared more about.
The next time you ask your volunteers to identify potential donors for your campaign, ask them to write a list of people they know who care about the great work your charity does (or who, with cultivation and understanding, could care). Interest trumps capacity every time.
Planning a capital campaign? Ask the question, "Who Really Cares?"