Happy New Year from all of us at Donor By Design! We hope your first full week of 2014 is off to a great start. This is the final blog in a three part series. In the first blog, I reviewed John Norcross's suggestions for keeping resolutions from his book Changeology, and Jim Collins' concept of the 20 Mile March from his book Great By Choice. In the second blog, I talked about firing bullets before cannonballs, and using SMART goals to assess the effectiveness of your ideas before you take them to a bigger roll-out.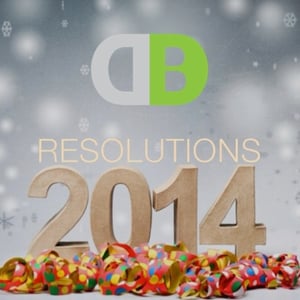 I wish I could tell you that 2014 will be without risk, surprise or turmoil. Often I'm asked by well-meaning volunteers if I could guarantee their organization/campaign will be successful if they hire our firm. I certainly can't guarantee that, however there is one thing I can guarantee: Every campaign will hit a dip! (As many of you know, I very much like Seth Godin's book Dip — read it if you haven't!)
Every campaign starts with great fanfare and excitement. Lead gifts and campaign leaders are announced. There are kickoffs and big announcements and media attention. Then … everything slows down. Gifts don't come as fast as hoped. The economy changes and shifts priorities for donors. Some campaigns even stall completely. How can you inoculate yourself to make it through the Dip?
Define SMART goals (Specific, Measurable, Attainable, Relevant and Time-specific).
Recruit the very best leaders for the campaign. Strong, experienced leaders know how to navigate these dips. Hint: Don't settle when recruiting leaders. Take the necessary time to assemble an all-star team.
Stick with the plan and reward everything — especial during the dip!
Don't be discouraged. Dips happen. As a leader, you can plan for them and keep everyone focused when everything seems like it's going nowhere.
I smile every time I see the Keep Calm t-shirts and posters.
In 2014, when it happens to one of your campaigns or initiatives, Keep Calm — You Are in the Dip!