There once was a little girl whose grandfather took her fishing. She loved being out on the lake. He patiently taught her how to bait, cast and reel them in. But the little girl noticed that her grandfather threw all the large fish back into the lake, and he only kept the smaller ones.
When she asked him why, he laughed and said, "I can't seem to find my large frying pan. The one I have is only 7 inches, and so I can only fit the small fish in there."
Do you ever feel like your non-profit has only 7-inch frying pans? Do you throw out some of the big ideas before you even get to try them on?
This is one of many signs that it might be a good time for some strategic thinking and/or planning. Strategic work can help your organization think bigger, focus on the long term, engage board and staff, and ultimately increase impact on those you serve.
There are many indicators that it's time for strategic planning. The following are some of the classic signs:
You're Firefighting All the Time.
Many organizations were launching a strategic planning process—or at least considering it—when COVID struck. And it's easy during a pandemic to get caught in a cycle of firefighting. Sure, you must focus on any burning buildings in front of you first. But if your organization doesn't also work on risk-management protocols and fire-prevention systems, you may never get out of that cycle.
Staff Are Feeling Disconnected or Siloed.
Have the last few years been hard on your staff? Are they exhausted from the relentless pace of working in a non-profit? Strategic thinking is aspirational work that can infuse new energy and insights into a tired team. It's an excellent way to bring staff to a new level of integrated thinking and acting—so they can see the big picture at 30,000 feet and how they fit in it.
The Board Could Be More Engaged.
Is your board becoming a bit complacent? Or do you have several new board members who haven't been around long and are trying to figure out where they fit? Strategic planning is a great way to connect new and long-time volunteer leaders to each other and to your mission and to give them a renewed sense of purpose and direction.
You Just Had a Leadership Transition.
If you've had an executive transition or significant turnover of key board leaders, it's a great time for a strategic planning process. This work gives your new leadership a chance to help build the plan from the ground up—and have their fingerprints on it—in a way that can position the entire organization to move forward.
Grantors Have Said You Need a Plan.
Foundations and grantors often expect a current strategic plan to be included as part of any application. They want to see that your organization is not just reacting to the world around you, but that you have a vision and strategies for moving forward.
It's Been 3-5 Years Since Your Last Plan.
There is a magical circadian rhythm around a 3-5-year planning process. The new fiscal year oftentimes gives you a sense that it's time to consider planning. Organizations are also doing this work in shorter cycles to be prepared for the aggressive pace of change today.
Whatever reason you are considering it, an effective and purposeful strategic planning process can be a gift to any non-profit. It can be your new North Star—and rallying cry—to help your organization move forward to greater things. (And bigger frying pans.)
---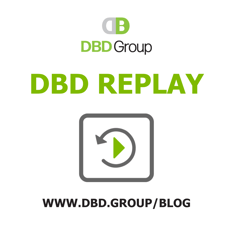 This Month's Focus
This month, we're replaying some of our readers' favorite blogs. Join us as we rediscover "Aha!" moments and inspired ideas. Don't forget to use the search function on our website to investigate other topics from our extensive archives.