Christine Ann Domestic Abuse Services Inc. (Oshkosh, WI) provides a variety of services to help the victims of domestic violence and to prevent violence before it starts. As the demand for their shelter services grew, they knew they needed to expand and remodel the 1908 Victorian mansion that is a home and haven to those who seek shelter there.
In 2011, Julie Fevola, Executive Director, and her volunteer board turned to Donor By Design to help raise money for an ambitious capital expansion and endowment campaign. "I was a little leery at the beginning since the team has so much 'Y' experience, but they quickly got our mission. The whole team wanted to understand who we are and what we do," said Fevola.
Working with the staff and volunteers, Donor By Design created a compelling case for support that articulated the wide variety of services Christine Ann provides, as well as its proven track record of healing families and changing lives. Fevola explained, "We have a small development department and they coached me on how our small team could make the most impact. I really like their creativity and out-of-the-box thinking."

As the campaign progressed, Donor By Design encouraged the team at Christine Ann to use tools like vision tours to connect their donors more deeply to the mission of the organization. One volunteer recounts giving a tour and, at that precise moment, a taxi dropped off a woman and her 5 year old daughter. All they had in the world was a trash bag of clothes. Watching that family walk up the stairs to the front door was a sobering and inspiring experience for the donor and the volunteer.
Along with fundraising support, Donor By Design worked with the board and staff to evolve their leadership culture. According to Fevola, "DBD got our volunteers going. They organized them and held us all accountable. Now I have a plan and higher expectations for our volunteers."
During the summer of 2013, construction began on the new expansion and kitchen remodel at the shelter. Soon, families in crisis will have an even more welcoming space to heal and move forward to a better life.
The new entrance provides shelter from the elements, enhanced security, and an elevator for those with disabilities or injuries that make stairs difficult.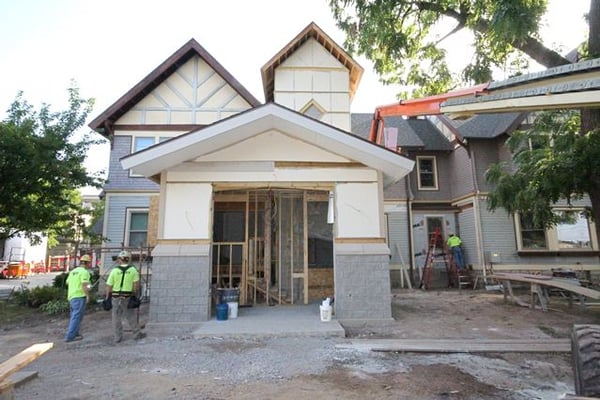 The kitchen is the heart of any home and that is true at Christine Ann as well. The new kitchen will make it easier for families to prepare their meals and eat together.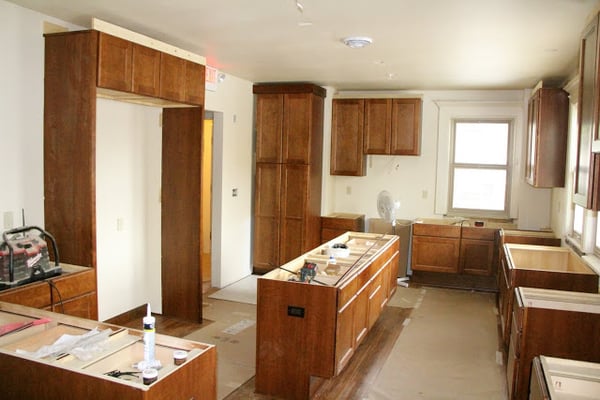 The Donor By Design team has been honored to walk with the volunteers and staff at Christine Ann Domestic Abuse Services as they've made more room for hope for the most vulnerable in their community. We look forward to helping them build a strong endowment fund to support this important work for years to come.