As we reach the end of the year, we wanted to recognize several clients who are working with their communities to "think outside the box." Whether it's creating new partnerships, or taking programs out into the community, there are always new opportunities to make a difference.
MIAMI COUNTY YMCA AND THE RIVER VIEW LANDING COMMUNITY PROJECT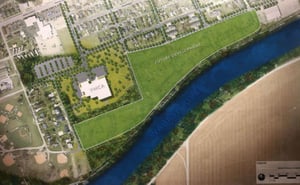 For more than a year, the town of Peru, Indiana has been working together to redevelop 40 acres formerly owned by a railroad.
Phase One will include a new YMCA, a bike and walking trail connecting the downtown River Walk to the Nickel Plate Trail, and more.
"This is a building block toward a stronger, healthier community," said Peru Mayor Gabriel Greer. "It's a great example of what we can accomplish working together."
The Y is well on their way to meeting their fundraising goal, with nearly $8 million raised so far. A shout out to all involved in the project, which proves that, working together, we can all do more.
BIG BROTHERS BIG SISTERS OF NORTHEAST FLORIDA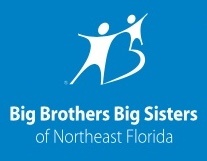 Big Brothers Big Sisters of Northeast Florida experienced a tremendous amount of transition in 2017 with the loss of a long-time legendary CEO. Sara Alford, the new CEO and her team are fresh off a Development Assessment and working diligently with their Board of Directors towards a new Strategic Plan in 2018 complete with a funding plan for philanthropic resources combined with government and event dollars to meet local needs.
This chapter was recently recognized for having the fastest growing program in the nation within their ranks. "Bigs in Blue", matches law enforcement officers from the Jacksonville Sheriff's Office with young people needing a mentor. Watch for them in 2018 as they make a public announcement about other organizations joining this incredible effort.
GRAND TRAVERSE BAY YMCA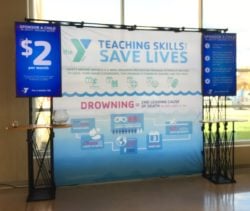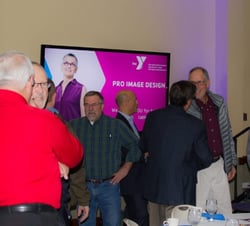 Some times our clients go the extra mile. Congrats to Grand Traverse Bay YMCA for taking their Recognition By Design digital signage the extra mile – literally! When it was time for their annual luncheon, they did more than just thank their table sponsors on the screens. They brought the impact of contributed support alive. By taking the digital signage outside their YMCA and direct to the luncheon venue, they made their donor appreciation known in a big way.
This is just a glimpse into the great work we get to see day in and day out in large and small nonprofits, schools, faith-based organizations and more. While the campaign sizes may vary, the commitment and courage these leaders show is always impressive. Thanks for letting us play a part in your story!