Earlier this month, Idaho Youth Ranch hosted a grand opening of phase one of their new Hands of Promise Campus in Caldwell, Idaho.
Idaho Youth Ranch has been serving Idaho's most vulnerable kids and families for over 60 years. Their expansion into Western Idaho, and the opening of a new Equine Therapy Center will help hundreds of kids overcome the impact of trauma and hardship.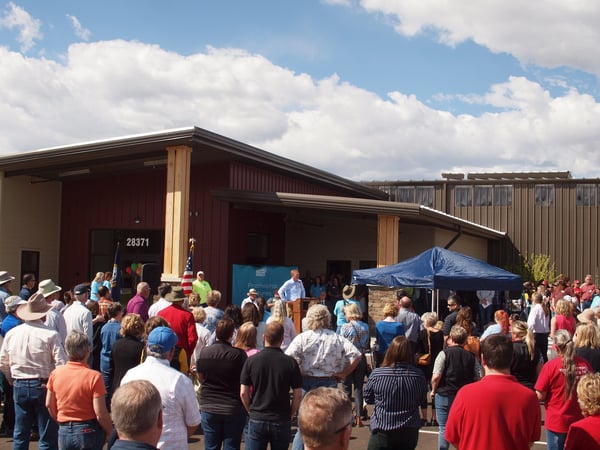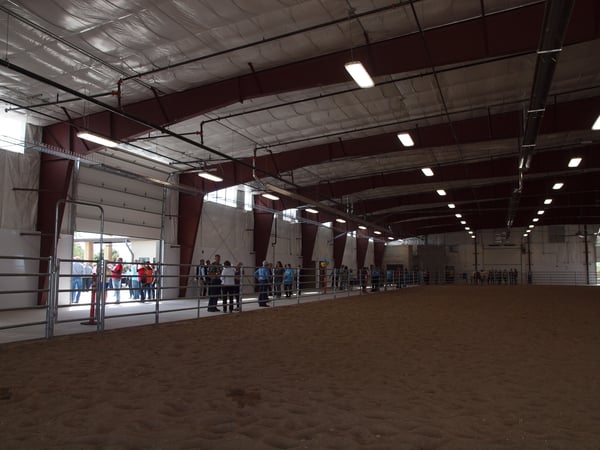 In a state that has higher than average ACES (adverse childhood experiences) scores, the Idaho Youth Ranch is on a mission to establish hope and resilience for kids and families. Equine therapy is a proven technique to help young people dealing with trauma to open up and learn to trust. This new arena will enable Idaho Youth Ranch to offer these therapies year round, serving more kids and teens in need.
This project has been in the works for several years, and is a great example of organizational vision and commitment to bring something so meaningful to life. It's a true testimony to building an urgent case for support while engaging supportive leaders and donors to make it happen.
Just in time for the grand opening came a new foal. "Promise" was eager to meet everyone.
Our DBD Team has been so honored and proud to work alongside the Idaho Youth Ranch on this amazing new facility and life-changing services. We're excited to be on your side as you continue to move forward with the next phases of developing the Ranch and expanding your reach to youth throughout the state of Idaho. A very big congratulations!